Leave the

Roach Removal to Us
Same Day

Service Available
Why You Have Cockroaches
Unfortunately,  homes provide the ideal conditions for cockroaches.  Cockroaches are searching for food, warmth, moisture, and dark shelter.  Our homes have it all,  from pantries with food,  to many cracks & crevices in which cockroaches can lay their eggs.
Dirty homes offer the ideal conditions for cockroaches.  Roaches are attracted to food that has been left out,  dirty dishes in the sink,  and crumbs laying on the floor.  Also, they're attracted to moisture from leaky pipes,  or a wet bathmat on the floor.
Cockroaches are a problem year-round,  but they are more prolific in the summer.  Roaches don't do well in the cold, but they thrive in heat and humidity.
Our Roach Treatments
First,  we will identify the infestation areas through our inspection. After infestation areas are identified,  we have a variety of application techniques to provide a comprehensive cockroach treatment,  including, crack and crevice treatments, void treatments,  baits and bait stations.
Our Promise to You
We are licensed, bonded and insured, we can legally, safely and effectively assess your property to identify pests, infections or infestations of any type.
Once the problem is determined, we recommend the most cost-efficient & effective treatment solution.  Our technicians always use the necessary tools, techniques, and products to completely remove the infestation. Our goal is to have every client completely satisfied with their service.
Same Day Pest Control Service Available
(805) 642-7433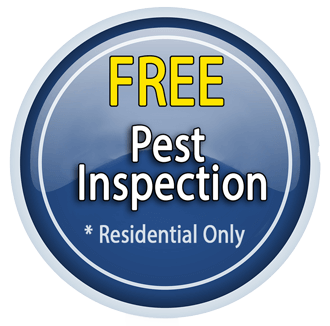 What Our Recent Customers

Are Saying 
Get Your Inspection Today!
Call (805) 642-7433
Fill Out This Form to be Contacted Within 45 Min. or Less